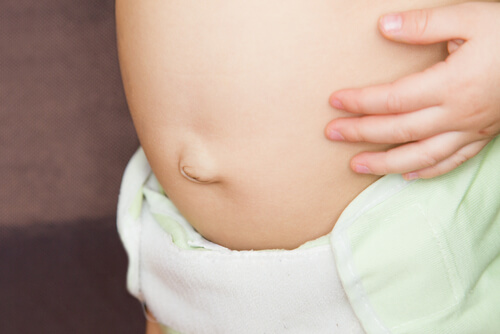 Hernias may develop in any area of the body. However, there are certain areas of the body that are more susceptible to hernias. Some of the most common places for a hernia to develop include the outer groin, inner groin, around the navel area, and in the upper abdomen. A hernia may also occur where there is a recent scar from surgery.  
A hernia is a lump that is caused by a weakening of the muscle walls. As the muscle walls weaken, fatty tissue can squeeze through the connective tissues. A hernia can cause mild to extreme pain when they are exposed. Typically, a hernia will go away when you lie down or if you press on them. Coughing and sneezing can aggravate them. If a hernia does not go away on its own, surgery may be required to prevent them from getting worse.
Here are 13 common symptoms to easily detect a hernia.  
1. Visible Lump
The first and most predominant symptom of a hernia is a noticeable lump that appears under the skin. The protrusion will form as a sac in the organs. While it is most commonly found in the intestines, it can also appear in the wall of the navel, groin, or abdomen. A hernia that is left untreated can become severe and extremely painful as the wall of the muscle widens and then splits. As the hernia widens, more abdominal tissue or intestinal organ will be forced through the opening, causing the sac to become even larger.
This bulging sac or protrusion is a primary characteristic of a hernia. It will typically develop because of weakened tissue that is present at birth or from organ/tissue that wears down as we age. The bulge may be notified before any pain is present. However, many people will experience pain before the bulge is noticeable.