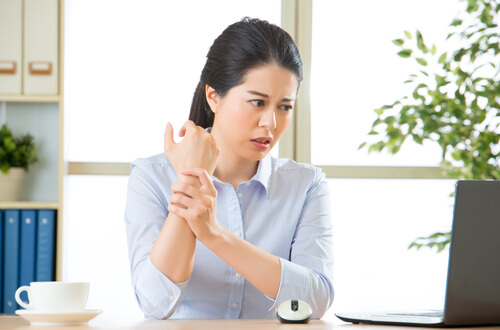 Shingle is a condition that is more technically known as Herpes Zoster. This is a form of infection that affects nerves and surrounding skin tissue and that is caused by the same virus as chickenpox (that being the varicella-zoster virus, but you knew that of course). It is believed that one in four people will experience shingles at some point in their lives, which makes for an estimated 1 million cases every single year in the US alone. In other words, this is a fairly common condition and one that it pays to be on the lookout for!
The best way to identify Shingles is of course to watch out for the symptoms and early warning signs, which we will be discussing here. That way, you can begin to manage and treat the condition as soon as possible. Unfortunately, there is no definitive cure for Shingles, but there are numerous methods for managing it, for making the condition less unpleasant and for speeding up your recovery. From there, the good news is that it is 'self-limiting' meaning that it will effectively cure itself.
1. Discomfort
The most obvious sign that you may have shingles is a symptom that is shared with countless other conditions: that being pain and discomfort. When you get shingles, this will result in a rash and discomfort along with it.
What's interesting though, is that you will usually feel the discomfort before the rash actually appears visibly. That makes pain one of the first symptoms that you should be looking out for.
The discomfort will usually take the form of acute and localized numbness and tingling. This will normally be located at a specific point on the body. Remember, it is the nerves that are being affected here and that's why it will likely be felt like a point with the sensation then radiating out.
That point on the body is most often somewhere on the back, but it can also be noted on the sides of the body. The numbness and the tingling meanwhile is the result of the mixed signals coming in from the nerves – this is very similar to the sensation you get when you lie on a limb for too long in bed!