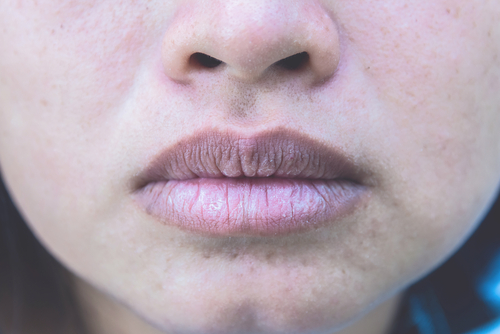 The importance of staying hydrated is known by everybody. Drink enough water they say, over and over. Water is important because it allows our bodies to function. All the time, thousands and thousands of chemical reactions are taking place inside of us, so we have the energy we need and all our organs do what they are supposed to do. When we have too much water in our system, our body can easily regain its balance by letting it out. We use urine and sweat to let go of extra fluids every day. However, our body doesn't have a way to get more water when we have too little. We must drink it every day so our fluid balance is conserved.
When we don't have enough water, we are dehydrated, and our bodies start to malfunction. Does everyone know that a main symptom of dehydration is thirst, but are you aware of the less usual symptoms?
1. Dry mouth
When our body is short in water, it tries to save as much fluid as possible. It will cut corners wherever it can, in order to preserve the water we have for the most basic functions like the brain or blood irrigation of our organs. For that reason, less necessary secretions will decrease or even stop completely until we get hydrated again.
One of those not quite necessary secretions is our saliva. If you are dehydrated, you might feel your tongue or mouth is too dry. Your lips might feel dry as well and even hurt a bit because the tissue dries out and crackles.

Also, less water in your mouth means your saliva will change its consistency. If you feel that your saliva is thicker than usual, or looks a little foamy or opaque, then there is a chance you need to drink more fluids.